Property Management Answering Services
If you are a residential landlord or a commercial property owner, utilizing a property management answering service is not only an asset, it's an absolute must. What if there is a plumbing or heating emergency that needs immediate attention while you are out of town? What if a tenant arrives home late at night and there is a problem with accessing the apartment? What if a prospective client wants to inquire about a particular property, but is unable to reach you? You need Live Answering Network (LAN) to help you stay connected both day and night.
LAN SERVES AS YOUR 24-HOUR ON CALL DISPATCH SERVICE
As a landlord, you likely have a number of repair services that you call upon, from plumbers to HVAC specialists, to contractors and electricians. When your tenants have an emergency situation, LAN's professionally-trained staff will follow your specific instructions in contacting the repair service of your choice and dispatching them to the location. Tenants never know that a third party is making the arrangements as every call is answered with your business name and our friendly live operators give each caller the pleasant assurance that his or her needs are being attended to promptly.
Each virtual receptionist also listens carefully to the concerns of your tenants, scheduling the service at the time that works best for them and taking meticulous note to the exact problem that is occurring. Whether its an elderly woman that needs a helping hand, or a young family that is experiencing the adventures of toilet stoppages and security system malfunctions, your tenants will receive the individualized, compassionate and prompt service that they expect from a property management service.
Of course, if you handle all repairs yourself, or if a call pertains to a managerial matter, there are variety of ways that you can be contacted personally. You may request for our call center to always attempt a live transfer for each call or to send you an immediate text message to notify you about the situation. We can also send you an email that outlines your call activity as well. The choice is yours!
LAN HAS THE LOWEST RATES — GUARANTEED!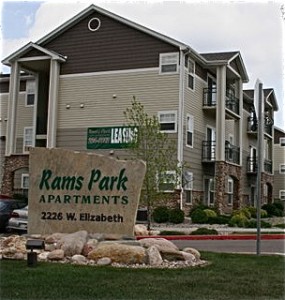 Rather than hiring a full-time receptionist, which will cost you a fortune and still not cover the overnight hours when emergencies may arise, utilizing LAN can save you a significant amount of money while giving you the best round-the-clock coverage in the answering service industry.
Unlike other small business answering services, there are no contracts, no complicated pricing scales and no frustrations! Additionally, all texts and email notifications are sent to you at no extra charge, so that you can receive all of your messages in real time with no worries. Each packages comes with a free local phone number, which is your own specialized forwarding number. We accept Visa, Mastercard, Discover and American Express as well as e-checking.
You can begin benefiting from our superior services within 24 hours. Whether you own town houses, condominiums, duplex apartments or even loft space, the peace of mind knowing that you will never miss a call again is invaluable.
LAN CUSTOMIZES YOUR ACCOUNT TO YOUR SPECIFIC NEEDS
Think about it: How many potential sales have you missed due to lost calls? How many prospective clients tried to reach you, but because they received voicemail, they moved on to another property? How many unhappy tenants have you dealt with in the past who thought you should have been easier to reach and more prompt in your response?
With LAN, problems disappear! Every call receives individualized attention no matter the time of day or night, and each flat rate call package comes with a wide variety of choices that can be customized to your personal needs, from live transfers to texts, to faxes and emails! Since we consider ourselves a part of your team, we work with your business schedule and follow your specific instructions on how you would like your calls to be handled.
Additionally, when you sign up with LAN's property management answering service, you will be assigned a direct account agent, who will be your individual contact anytime you have a question. We offer personalized customer service that is unparalleled in today's telephone answering industry.
It's time to take your real estate management business from average to amazing, and from amateur to A plus! Excellence in communication coupled with personalized, prompt attention are key components to retaining clients, and with LAN's answering service for property managers, you will undoubtedly stand out as a five star landlord.
So, what are you waiting for? Give us a try TODAY and let us help you make property management a breeze!