Churches and Non-Profit Answering Services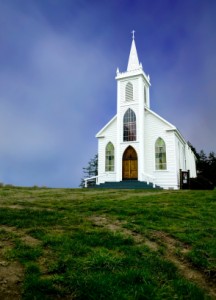 Churches and non-profit organizations can benefit greatly from the answering services provided by Live Answering Network (LAN). In all likelihood, your church isn't open 24/7, and when people are in need of help, many times their only hope is to somehow reach the parsonage. If a member is in the hospital, or wants to arrange for a wedding, or needs to schedule a counseling session, it is important to be accessible. At LAN, we help to keep you connected.
LAN PROVIDES PROMPT, COMPASSIONATE CARE
When you utilize the services of LAN, your church members or supporters of your non-profit organization will be pleasantly surprised to hear a live, friendly voice at all hours of the day and night. In addition to standard message-taking, we can assist your callers with information such as service times, driving directions, fax numbers and more. All you need to do is provide us with the information that you would like for us to share, and we'll take it from there.
All message notifications are delivered to you via email, but they can also be texted to your phone at no extra charge. Additionally, you may request live phone transfers for whatever purpose you deem necessary to be connected immediately.
Our highly-trained live operators will treat each one of your callers with compassion and understanding, and will listen carefully to their needs, so that their questions are answered to their satisfaction. We consider ourselves as a part of your team, so we aim to represent you with the highest level of professionalism.
LAN WORKS WELL WITH YOUR BUDGET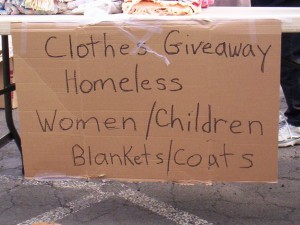 We know that most churches and non-profit organizations work with a tight budget. Hiring a full-time receptionist seven days a week would be well beyond your means. That's why we believe that you'll be pleased to find that our telephone answering services are just a fraction of the cost of hiring full-time employees. In fact, we offer a lowest price guarantee; we can't be beat!
Additionally, unlike most live answering services, there are no contracts and no complicated pricing scales. Everything is plain and simple. Why not contact us and inquire if you qualify for one of our low-cost flat rate packages?
We accept Visa, Mastercard, Discover and American Express, as well as e-checking. You can sign up in minutes online, and we'll have you ready to go within 24 hours with your own personal forwarding number.
REACH THE COMMUNITY BETTER WITH LAN
As a church or non-profit organization, your entire mission is to reach your local community. However, if phone calls are not being answered, you are losing precious opportunities to make an impact on lives. http://www.liveanswering.net/services/churches-and-non-profit-answering-services/ http://www.liveanswering.net/services/churches-and-non-profit-answering-services/When a live receptionist with LAN answers the phone using the name of your church or organization, callers will know that you care enough to be there for them when they need you. It not only says a lot about your group, but it says even more about your cause.
After you sign up with LAN's answering services, you will be assigned a direct account agent that will assist you anytime you have a question. We not only treat your callers with individuality, but we give you personalized attention as well!
Why not give us a try and let us show you how we can make communication in your community so much easier. It may just help you reach more lives than ever!