Business Answering Services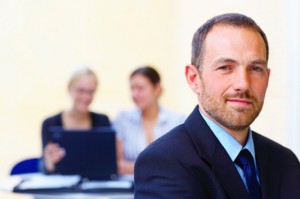 Many small business owners may not realize why business answering services are so vital to the operation of their company. If you run a retail business, think about how many sales calls you may be missing after hours or during overflow times when no one is on hand to take calls or orders. Or, perhaps you manage a towing business or a taxi fleet where you must be on-call 24 hours a day, and are expending a lot of funds by hiring multiple receptionists to keep the business running. Answering services cost you a fraction of the expense of hiring new employees, and they help you to gain income that is normally lost by missed calls. You can't afford NOT to utilize telephone answering services. You need Live Answering Network (LAN), the premiere answering service to the U.S. and Canada.
LAN PROVIDES A VARIETY OF SERVICES TO SMALL BUSINESSES
LAN can assist virtually any type of business. If you operate a retail or catalog business, our highly-trained operators can take orders for you and notify you of the sale via fax, email or text message.  If you manage a hotel or a car rental business, we can handle all of your reservations. If you operate a consulting business, we can arrange all of your appointments for you. If prospects call to inquire about your services, we can notify you in real time of any sales calls and can perform all needed data entry for you, taking the task right off of your shoulders!
Your clients can be assured of the confidentiality of their payment information as well as their personal identification. We will never share any of your clients' information with anyone other than you. Furthermore, you can rest easy knowing that our friendly virtual receptionists will treat each call with exceptional attention to detail and will aim to keep customer satisfaction high and maintain your company's good reputation. http://www.liveanswering.net/services/business-answering-services/ http://www.liveanswering.net/services/business-answering-services/ http://www.liveanswering.net/services/business-answering-services/Our small business answering services may even help take your business to the next level as customers will be impressed by the fact that a live representative actually answers the phone at all hours of the day and night — not a machine!
What's more, your clients will never know that they're speaking to an answering service as each call will be answered seamlessly with your business name. We will sound just like we are a part of your team — because that's what we consider ourselves to be! Whether you're in the food service industry, electronics manufacturing or sales, tree service, hair care and beauty, professional home and office cleaning, decorating and remodeling, lawn care, automotive sales and service, plumbing, heating and air conditioning and more, our U.S.-based call center can facilitate you and get you set up as early as the next day!
LAN'S BUSINESS ANSWERING SERVICE RATES CANNOT BE BEAT!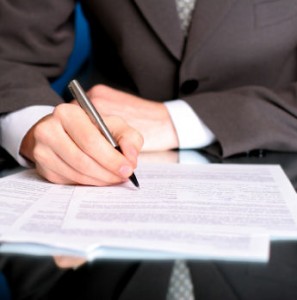 The cost of hiring a receptionist to take calls after hours, or an additional receptionist to assist with overflow times can be expensive. However, not only is the expense an issue, but payroll tax requirements can also be a burden as well.
When you utilize LAN's business answering services, there are no tax worries, and your costs will be a mere fraction of the expense of hiring a receptionist. Furthermore, LAN beats the rates of any small business answering service in the industry; that's our lowest price guarantee! Additionally, unlike other live answering services, there are no contracts, no set-up costs and no per-minute fees! Each package comes with a free local phone number where you can forward incoming calls, and we accept Visa, Mastercard, Discover and American Express, as well as e-checking.
With all of the money you save by using LAN as compared to hiring another employee, you can actually start making more money for your business and see revenues increase like you've wanted them to for so long. Sign up today and see how we can take your business' customer service from satisfactory to superior!
PLAIN AND SIMPLE, LAN IS A SMART BUSINESS MOVE
Not only is using LAN economical and good for your business budget, but it just makes sense to improve your customer service and ensure that there are no missed sales calls or inquiries. Think of how many clients you may have lost due to a lack of sufficient call handling! Additionally, how many businesses do you know that can tout being open 24 hours a day? By signing up with LAN you can catapult your company to the top of your industry and position your business to be one of the first that potential customers turn to, simply because someone actually answers the phone!
However, not only will your clients receive high-quality assistance from our 24-hour answering service, but you also receive top-notch customer service from us as well. In fact, when you create an account with LAN, you will be assigned a direct account agent that you can contact anytime you have a question. That kind of personalized attention is rare in today's business world.
So, what are you waiting for? Give us a try! You have nothing to lose, but much to gain for your business!